Chat with Other Instructors
CloudShare provides instant communications between class Instructors via the Chats panel of the Instructor Console.
Note
Messaging between Instructors can be seen by all Instructors, however, not by students.
To initiate or join a chat with other class Instructors, click the Instructors Chat tab: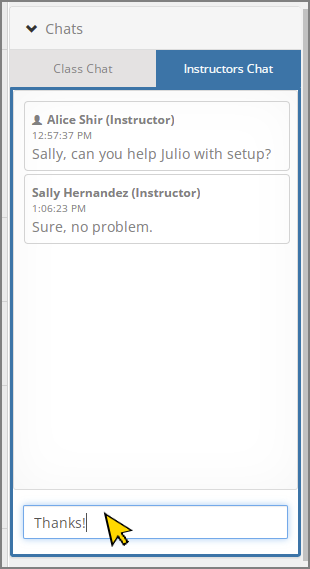 The tab heading also indicates the number of unread messages currently in the chat.