I created a new blueprint today. But when go into the details of the blueprint, the option to "Export VMs" does not appear. I am a project manager of the managing project associated to the blueprint.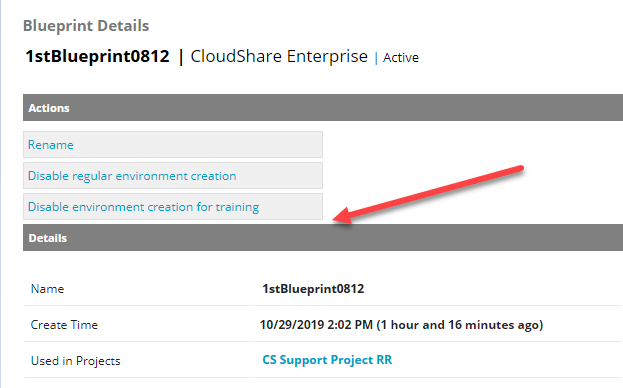 Solution:
Take a Snapshot! A newly created Blueprint can be exported but a Snapshot of the Blueprint has to be created first. Once the Snapshot has been created (regardless of the Snapshot default selection) the option to export should be available.
NOTE:
The export feature is a Role-managed option that may be disabled on the Permissions Management page for the selected Project. You can find more details about CloudShare Roles here. Please contact your CloudShare Account Manager for inquiries concerning elevating user Role permissions.