CloudShare enables you to configure networks to connect VMs in your environment to each other and to the public internet via CloudShare's remote access gateway. The remote access gateway provides services such as:
Secure in-browser access to VMs over SSH, RDP and VNC.

Direct SSH/RDP access to VMs using native SSH/RDP clients.
Inbound public IP access to VMs.
Outbound access from VMs to public IPs
When you create a CloudShare environment, it comes preconfigured with one network in which:
All VMs are connected to the network, with the remote access gateway set as the default gateway for every VM.

All VMs are accessible via secure access.

All VMs have outgoing access to the internet.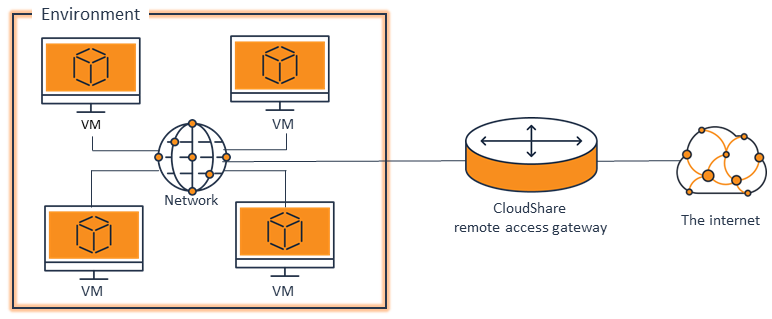 This original configuration might be fine for your needs. Otherwise, you can edit this network and/or add as many more as you like.