CloudShare offers you the ability to export and download your individual VMs and entire environments directly to your Cloud Folder. The resulting OVF files can then be imported to your local Virtual Center. Exports can be managed in two different ways.
To enable the export feature, head to your Project Settings page:
Management tab > Account.
Select your Project.
Click Edit.
Enable 'Allow to export environment'.
You can also set the user access level to limit rights to Project Managers or include Team Managers. If you do not see these options, contact Support.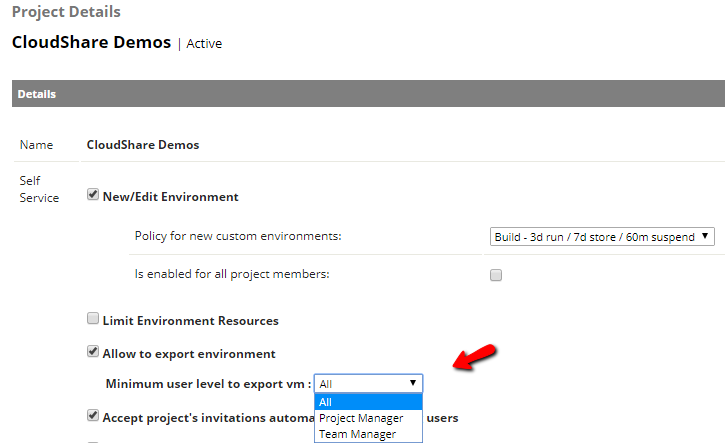 Method 1: Exporting VMs
From your main environment dashboard screen, you can either export individual VMs or the entire environment in one shot.
As below, each VM will have it's Export VM button. The exported file itself will be based on the snapshot you have stored for this environment.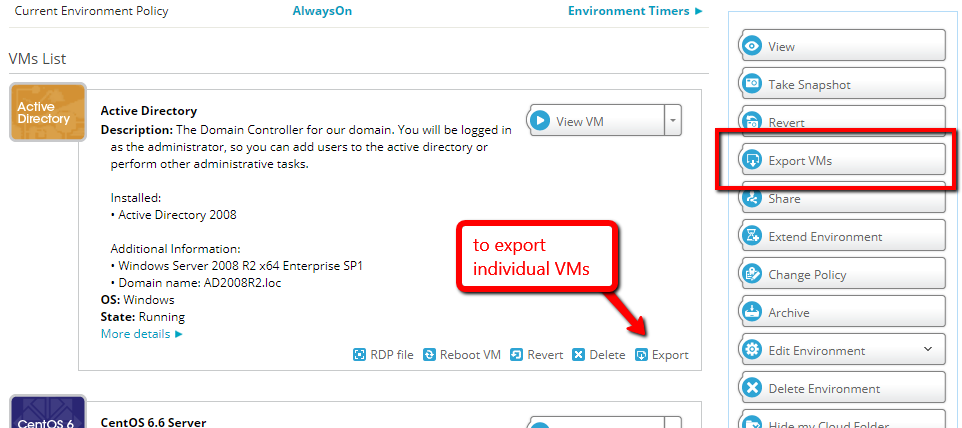 From the same view above, you can also export the entire environment by clicking 'Export VMs' from the right-hand menu.
Method 2: Exporting Blueprints
To export the whole environment, you will also find this option in the Blueprint Details menu.
Head to Blueprints & Snapshots > Blueprints
In the following screen select the environment's Blueprint that you want to export
From the screenshot below, select Export VMs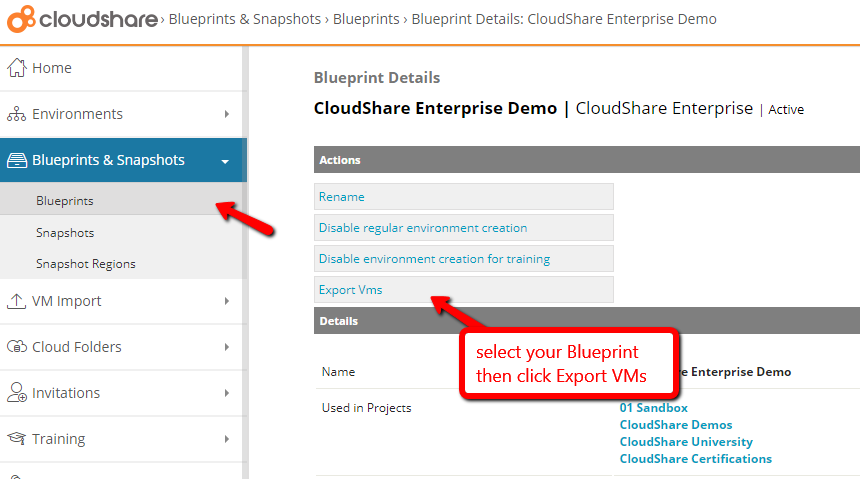 Selecting the Snapshot
The two export methods both lead to the same menu below which allows you to select the snapshot version you want to export from and where you want to save the exported VMs to.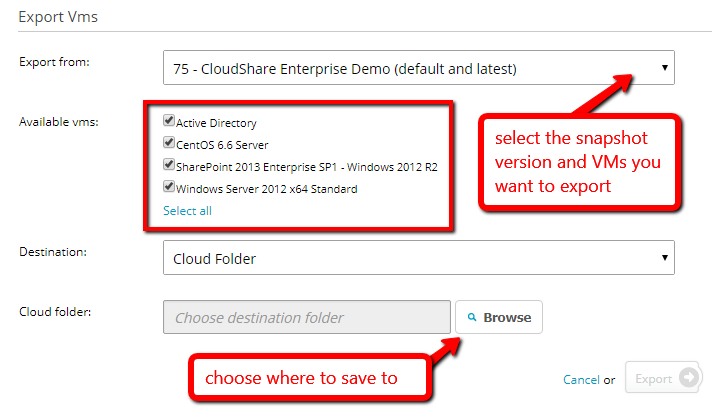 Currently you can choose to export to either:
Then select the directory to save the files.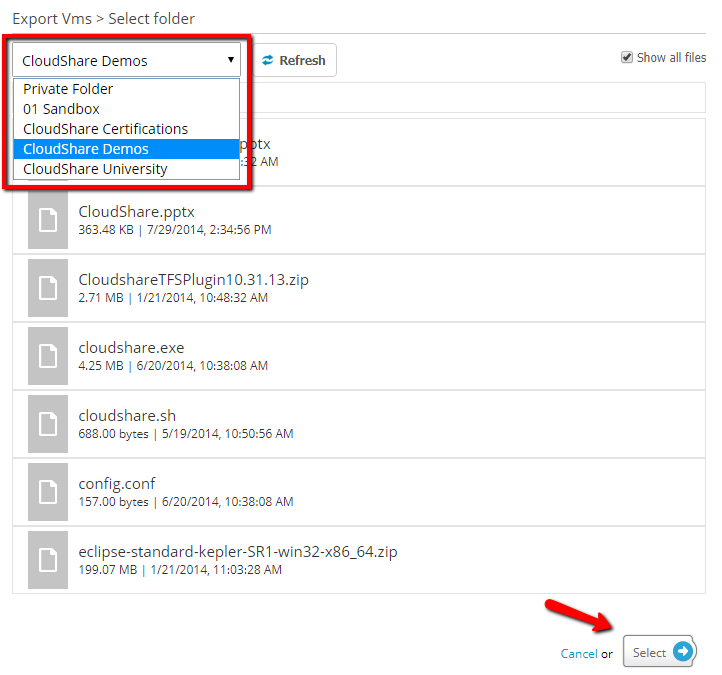 Finally, click Export.
Note: Once exported, Microsoft licenses are not covered by CloudShare.
The exported VMs' credentials will be included in a separate .dat file. View this with any standard text editor.