To view all Projects in your account, use the Projects List.
From the Account Management menu in CloudShare, click Projects. The Projects List is displayed: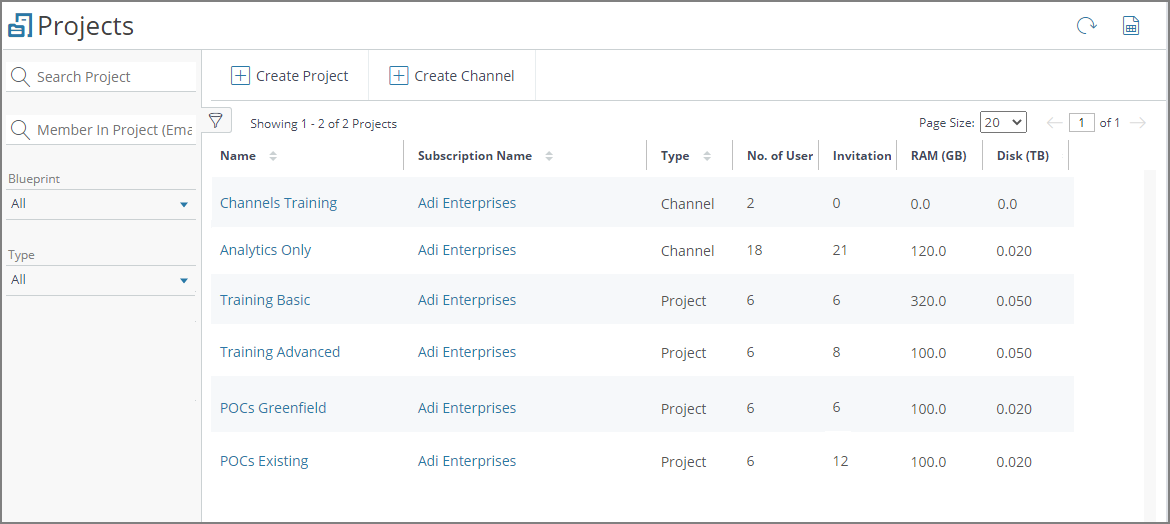 You can easily search for, filter and sort Projects in the list according to your needs.
To view the details and settings of a specific Project, click on its name in the list.
If you are an Account Manager, you can also perform the following activities: