You build CloudShare virtual labs using a Project-based model. Each Project defines a unique set of resources and policies which governs any CloudShare Environments assigned to it.
A Project is accessible by assigned Users, who can perform actions on its components as permitted by their project Role.
Example Projects include: a specific training module, a named POC, product version or area, or department name.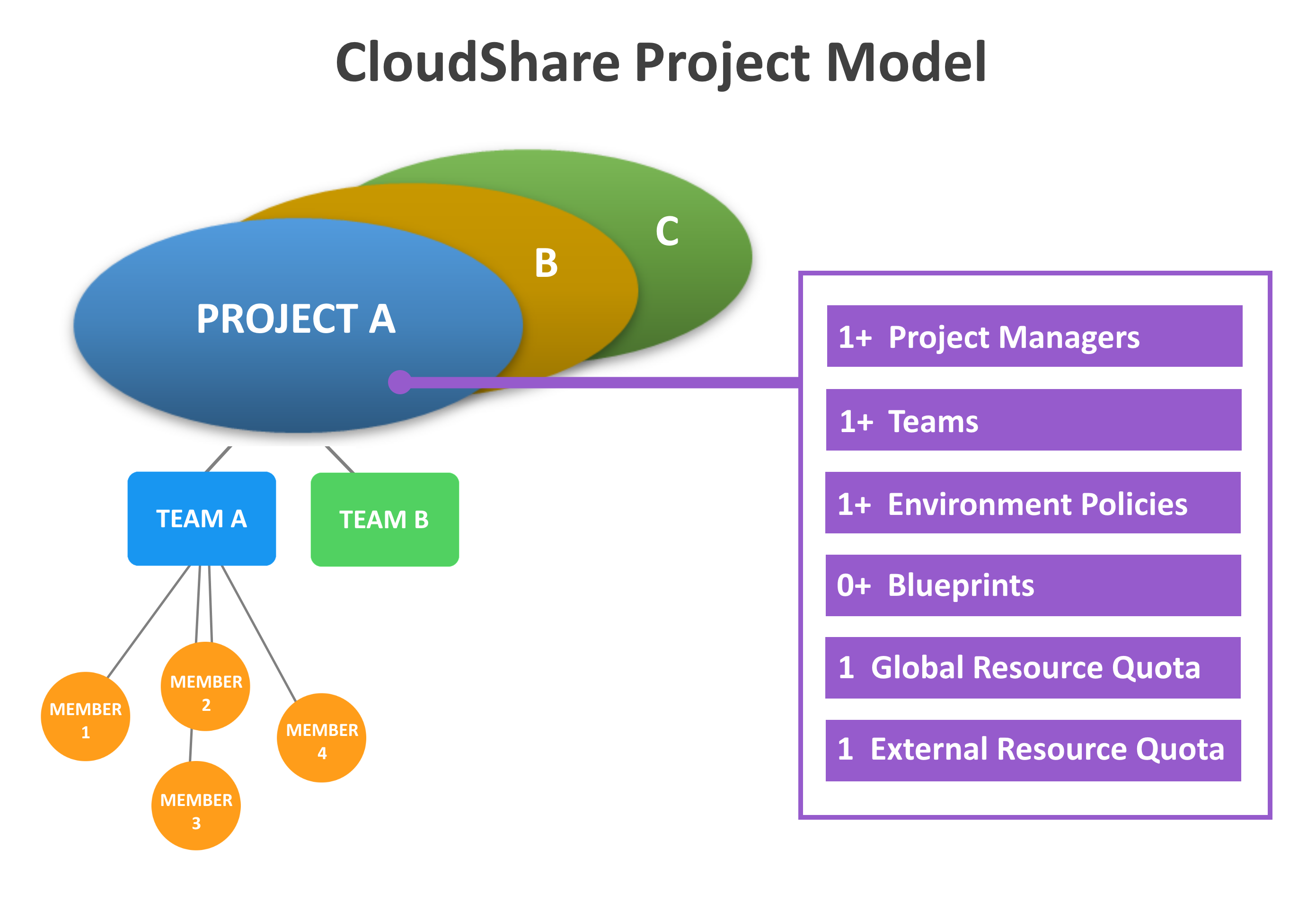 A Project:
has one or more Project Managers

has one or more Teams

can have one or more Environment Policies

can have zero or more Environment Blueprints
A Project has exactly one:
Global Resource Quota that limits the CloudShare resources that will be available

External Resource Quota that limits the commodity cloud resources that will be available