Who has access to your Project?
Every now and then, it's good to perform a quick review of exactly who can view your users, blueprints, environments and content on CloudShare. After all, this is your IP! To take inventory, head to Users > Project Members: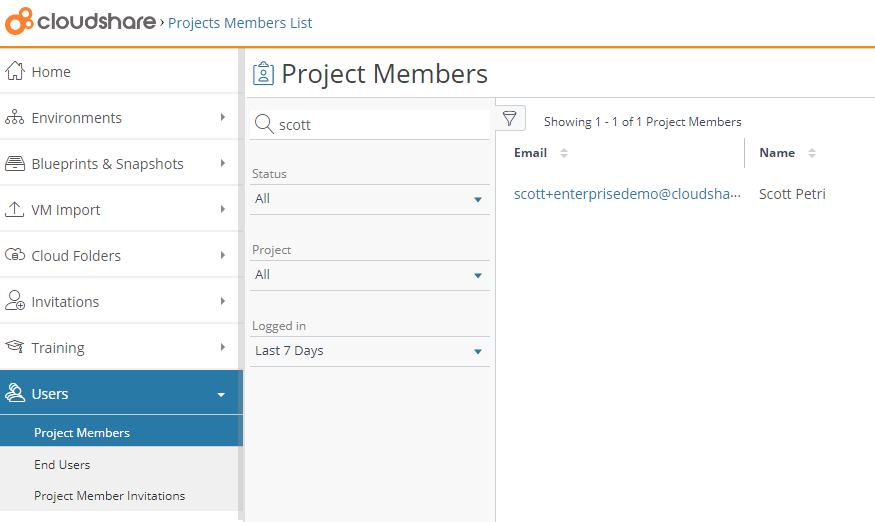 By default, the menu filters out Project Members that haven't logged in recently, so change this to see older logins: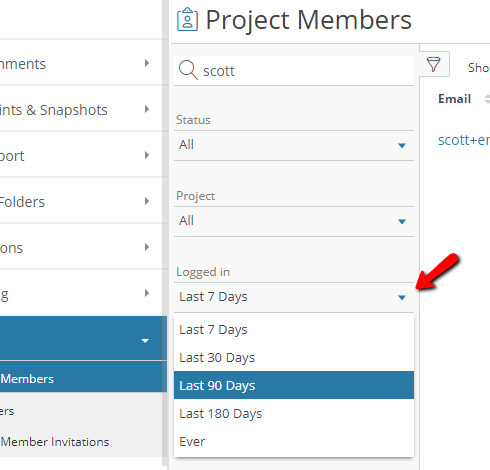 Filter and Sort
This grid will often show you many more users. You can then sort for their Last Login, and remove anyone you know no longer needs access:
Reduce and Remove
There may be users with elevated privileges, eg. a Project Manager, that you can't immediately remove. To remove them, first reduce their user level:

Once you reduce their access level, you'll be able to Remove From Project.
Note: removing a user will delete their active environments. If you need to save those environments, snapshot them first.