Instructor Environment & Broadcasting
When running a class, you have the option to create your own dedicated environment, right in the Instructor Console.

As well as simplified, centralized access to the same type of environment your students will use, it also gives you the ability to broadcast your environment to all students.
Broadcasting your Environment
1. Clicking View will open the Environment Viewer, similar to what your students see when first logging in

2. However clicking the 'Eye' icon as above, and selecting your connection method, will jump you right into your VM
3. From the VM, select Share with Students from the dropdown

4. Choose whether to share with all or a single student
5. Your students will receive a prompt to accept your shared session, which will open in a separate browser tab
6. When finished, select Stop Sharing Machine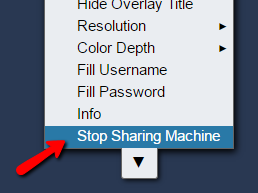 Additional Considerations
The Instructor Environment also includes the ability to change the step to match that of the class, if this was originally selected during class creation.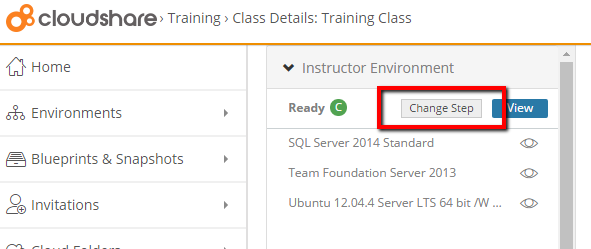 The instructor's environment is linked to the policy used for the class. If you delete a class before it ends, note that you will need to delete the instructor's environment separately.